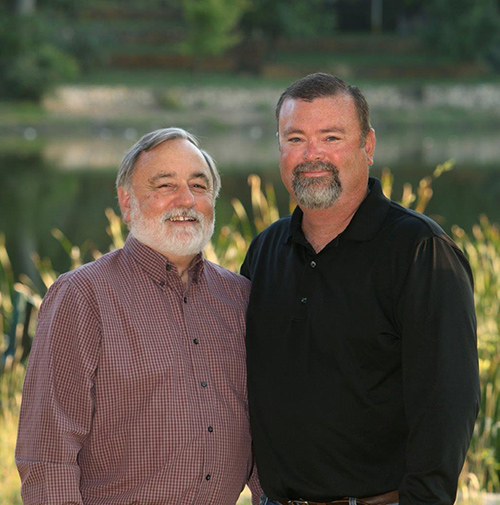 Dr. Jerry  Lundgrin D.D.S.
Dr. Jerry was born and raised in Salina and graduated from Salina High School. He earned his undergraduate degree from Kansas Wesleyan University and his dental degree from UMKC School of Dentistry. Dr. Jerry returned to Salina and opened his dental practice in 1969.
Dr. Jerry served on the USD 305 Board of Education for 16 years and was on the Board of Directors for Kansas Wesleyan University for nine years. He also served on the Salina Recreation Commission, the Salina Area Vocation School Advisory Board, the Smokey Hill Service Center Board and the Bill Glass Evangelistic Association Board of Directors. He served his profession as a delegate to the Kansas Dental Association for many years.
He lives in Salina.  They have four children and twelve grandchildren.
Dr. Michael Lundgrin D.D.S.
Dr. Mike joined the practice in 1994 upon graduation from Creighton University School of Dentistry.  He is a graduate of Salina Central High School and he did his undergraduate studies at East Texas State University and Kansas Wesleyan University.
Dr. Mike studied occlusion with Dr. Fred Cory and the late Dr. Henry Tanner of Salt Lake City, Utah. He has a special interest in orthodontics and has studied extensively with Dr. Robert Gerety of Tulsa, Oklahoma.
Dr. Mike enjoys spending time with his family and watching his kids play sports.